The world can be kind of a boring place. Endless cornfields, lawns full of weeds, average-sized oak trees with green leaves. And water! Boo! Nothing makes me want to yawn more than the thought of a colorless, odorless liquid that doesn't taste like anything. However, compiling a list of nature's most boring phenomena won't generate very many clicks. On the other hand, discussing some of the most beautiful natural wonders might just make me a hero around the office. So that's what I've decided to treat you to! Here are 12 colorful places around the world.
1. Rio Tinto, Spain
Rising in the Sierra Morena Mountains of southwestern Spain, this 60-mile (100 kilometers) river gets its stunning orange and red colors from copper, iron, and other heavy metals. The best way to enjoy the beauty is by visiting the small mining town of Nerva. Note that only about half the length of the river features these colors. Once you reach the town of Nieba it looks like just another boring, non-toxic river.
2. Lake Louise, Alberta, Canada
Known by First Nation folks as Ho-run-num-nay (Lake of the Little Fishes), this glacial lake located in Banff National Park gets its turquoise color from finely grained rock particles contained within the ice as it melts in the lake. If you're a big fan of the movie Thelma & Louise, you'll be happy to know that there also happens to be a Lake Thelma. It's in Minnesota, but conveniently located near the Canadian border!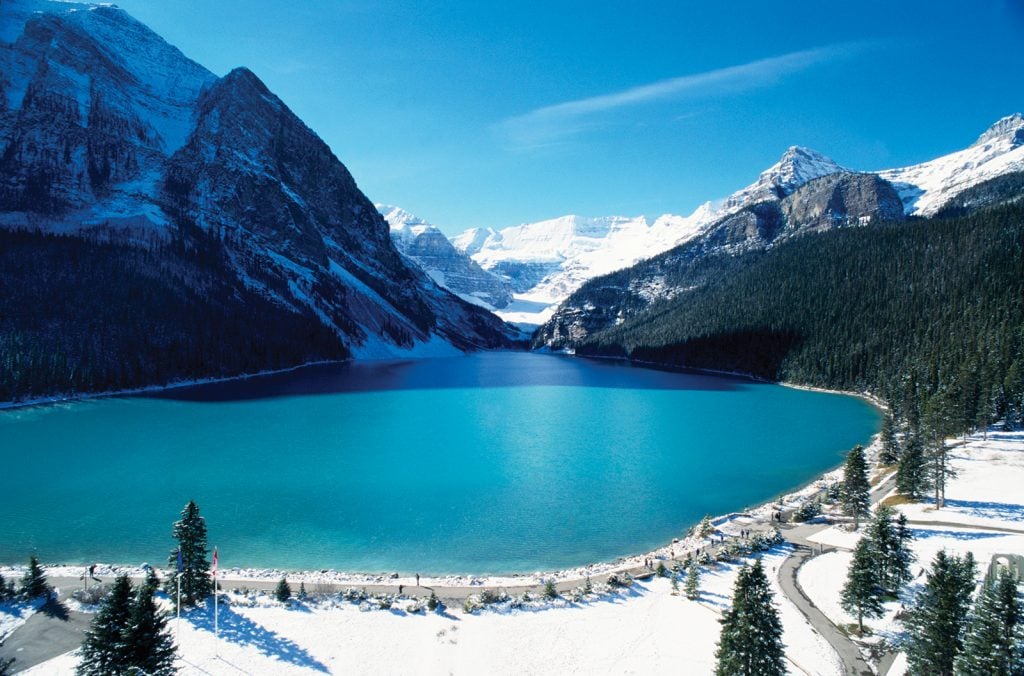 3. Fly Geyser, Washoe County, Nevada
The water spewed from this geothermal geyser contains thermophilic algae, which thrive in wet, hot environments and color the rocks hues of green and red. It can be found on private land owned by the Burning Man Project. Yes! The same folks who bring you that Burning Man Festival enjoyed by weirdos from all over!
4. The Lavender Fields of Provence, France
Provence, a geographical region of southeastern France is famous in the summers for its lush lavender fields. To see them with your own eyes, mosey on up to the Luberon and Verdon plateau regions north of Aix-en-Provence and Marseille, or head east past Avignon. But the window is rather brief; they start to blossom around the beginning of June and then by mid-July they're done-zo.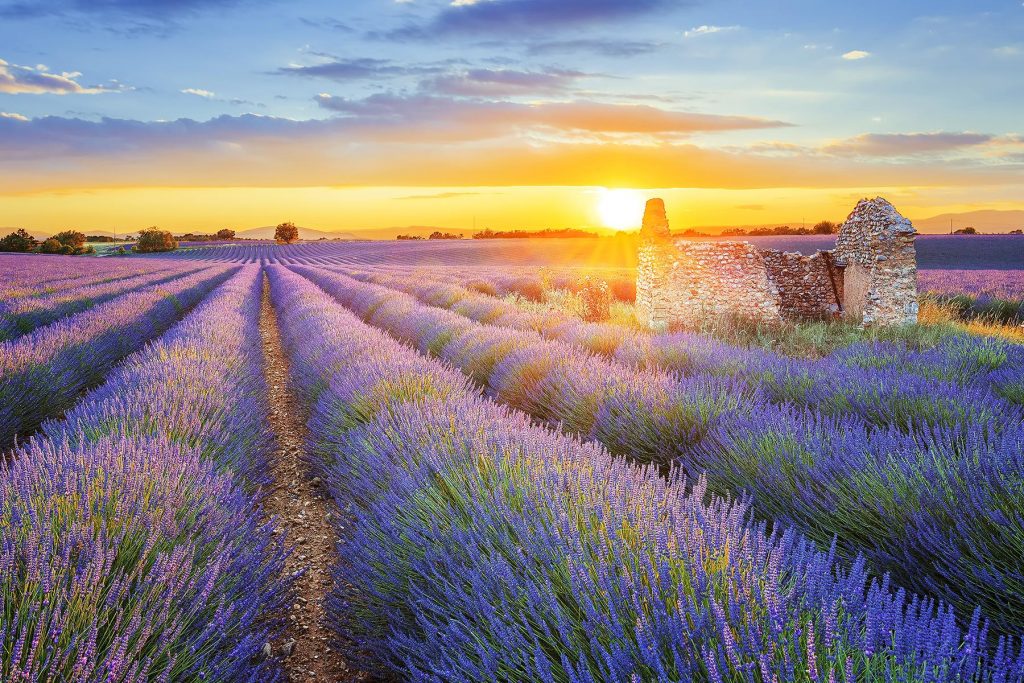 5. Laguna Colorada, Bolivia
Translated as Red Lagoon for all you non-Spanish speakers out there, this shallow salt lake is situated in Eduardo Avaroa Andean Fauna National Reserve near the border with Chile. Where does the reddish-pink color come from, you ask? Is it runoff from the flamingos or something? Of course not, silly pants! It's caused by a particular type of algae. Algae is the explanation for everything!