There are few journeys more exhilarating than those completed on an electric motorcycle.
Combining all of the power from oil-powered machines with a sustainable alternative, electric motorcycles promise to take over the market almost as quickly as they take off on the road.
There is a newer version of our ranking. Check our list of the best electric motorcycles of this year to see the latest ranking.
Some of the best electric motorcycles in the world are the performance-orientated bikes for those looking for thrills on the road while others are lightweight and nimble for quick and easy commutes.
The best electric motorcycle for commuting might differ hugely from the fastest electric motorcycle or the most stylish electric motorcycle but they all have a few things in common: their low maintenance requirements, accessibility and perks of ownership.
Electric motorcycles often appeal to those who want the joy of riding a motorbike without the potential hassle of changing the oil or fixing a leaking gasket. Others prefer them to oil-powered bikes for the significantly cheaper "refuelling" costs and the added tax benefits.
The 13 best luxury electric motorcycles of 2021
Harley-Davidson LiveWire: Best overall electric motorcycle
Zero FXS: Best value motorcycle
Arc Vector: Best premium motorcycle
Lightning LS-218: Fastest electric motorbike
Energica EGO: Most stylish electric motorcycle
CSC City Slicker: Best budget electric motorbike
Johammer J1: Most unique electric motorcycle
Lito Sora Generation 2: Best designer electric motorbike
Gogoro Smartscooter S2 Adventure: Best electric scooter for varied terrain
Brutus V9: Best electric motorbike for range
Vespa Elettrica: Best electric motorbike for commuting
TORP Bike: Best electric dirt bike
Tarform: Best electric motorbike for tech lovers
Check after our list our electric motorcycles buying guide for tips to find the e-bike that's best for you. We also explain how we picked the best electric motorbikes and scooters of the year and answer some of the most important questions readers ask us before buying their first electric motorcycle.
1. Harley-Davidson LiveWire: Best overall electric motorcycle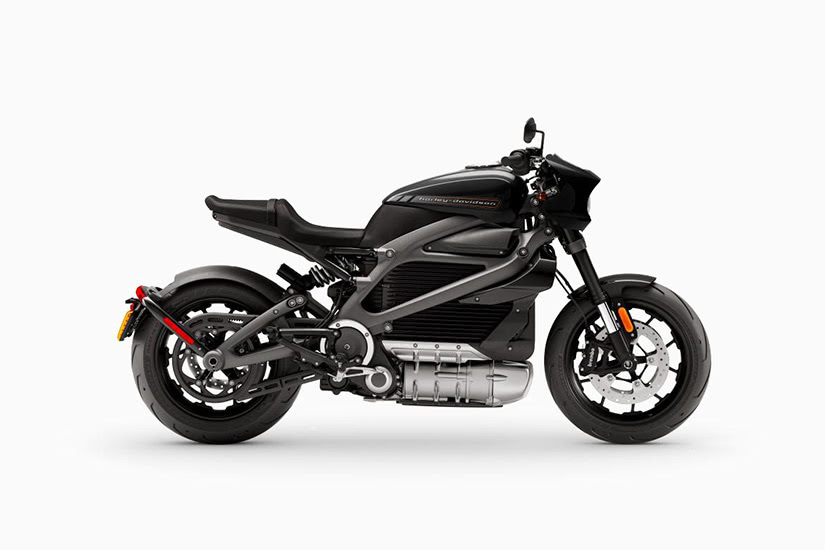 Harley-Davidson made a name for itself as a household brand thanks to its top quality bikes and outstanding performance. And its first venture into the world of electric motorcycles, with the LiveWire, continues that trend.
It's a bike that, despite being powered entirely by batteries rather than gas, has the ability to accelerate with the same strength as any oil-powered superbike. A well-built machine, it's easy to handle, enjoyable to ride and offers comfort on the seat. The brand calls the LiveWire the most powerful bike it's ever produced and there are plenty more advantages on the road aside from that.
The crisp steering combined with the company's own motor, inhouse developed batteries and electronics, makes the LiveWire a joy to drive on what's widely known to be a very premium product. Its excellent suspension and Balance Free shock at the rear make this bike a pleasure to experience on bendy roads and long stretches.
It has a range of 146 miles when driven conservatively or around 90 when hitting top speeds. Speaking of speed, it'll hit 0-60mph in exactly three seconds.