See the 15 best luxury brands in the world right now.
Nothing can predict sales and future growth for a luxury brand quite as accurately as its popularity online right now. That's why Luxe Digital's team analyses the online popularity of the world's best luxury brands to rank the top 15 most sought-after brands among affluent consumers in 2020.
The luxury industry is first and foremost a brand-driven industry. People buy luxury goods and services because they trust and appreciate the brand. More than any other category, premium goods and services are driven by their brand's perception and popularity.
It is the third year in a row that we publish our list of the top luxury brands online. Our methodology has proven to be a reliable indicator of future sales. The high-end brands that made our top 15 will show strong performances throughout the year. Every luxury brand on our list is enjoying significant customer attention. They each drive substantial online conversations across social media channels and search. They are at the centre of what matters to modern affluent consumers and influencers.
$445

the global luxury goods market will reach $445 Billion by 2025.
Why stopping at 15, you may ask. Because we observe a significant drop in the share of online interest beyond number 15th. You'll see that even within the top 15, the top 5 brands alone are already capturing more than 60% of the affluent consumers' attention. Consumer's interest is indeed highly concentrated at the top of our list.
How do we estimate the online popularity of a luxury brand? We take into account a combination of brand value, search share of voice and social media conversations to create this list. You can read more details about our methodology and data sources at the end of this article.
In this article, you will discover which luxury brands are the most talked about and sought-after online in 2020. You'll also see the results of their marketing efforts in terms of consumer engagement and brand awareness.
We focus here exclusively on brands within the luxury fashion, beauty and "hard luxury" (jewellery and watches) categories. We're preparing a separate report for premium car brands and the transportation industry in general.
The top 15 most popular luxury brands online in 2020
1. Gucci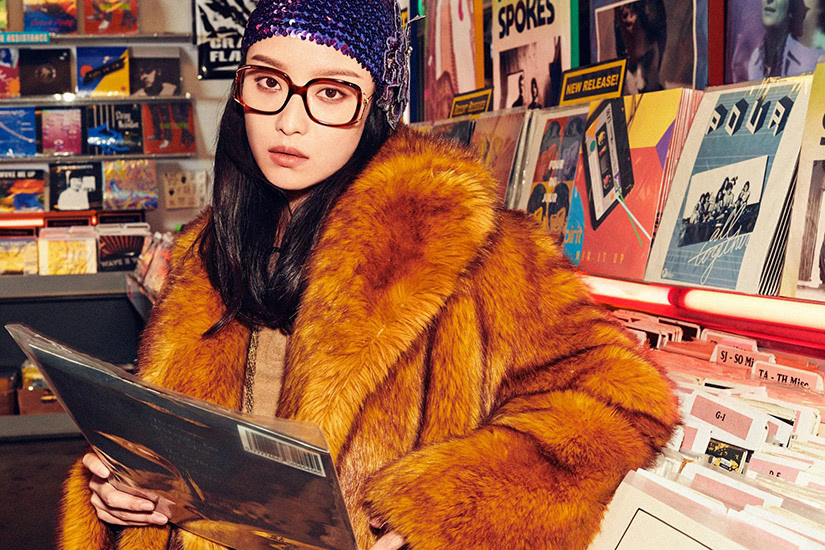 Gucci is the most popular luxury brand online in 2020.
Gucci maintains the top spot on our list of the most popular luxury brands of 2020, well ahead of all its competitors. The popularity of the brand is slightly declining in 2020, however. Online searches for Gucci dropped by 19% year over year.
This is partially due to an exceptional run for the Italian fashion brand over the previous years. Affluent millennials love the edgy design of the brand. The Italian luxury manufacturer maintains a particularly strong presence in the designer sneakers market.
But other premium brands also started to catch up with Gucci in 2020. Balenciaga, Valentino, Saint Laurent, and Fendi, in particular, are all seeing their share of online popularity growing over the same period.
That said, Gucci continues to reign king on the luxury market. Social media mentions for the brand across all digital platforms dwarfed all the other luxury fashion brands worldwide. The brand is discussed over 11 million times per month, on average